Definition

This section has been translated automatically.
The IL10RA gene (IL10RA stands for Interleukin 10 Receptor Subunit Alpha) is a protein coding gene located on chromosome 11q23.3. The protein encoded by this gene is a receptor unit (alpha subunit of the IL10 receptor complex) for interleukin 10. Two transcript variants have been found for this gene, one protein-coding and the other non-protein-coding.
Literature

This section has been translated automatically.
Begue B et al. (2011) Defective IL10 signaling defining a subgroup of patients with inflammatory bowel disease. Am J Gastroent 106: 1544-1555.
Druszczyńska M et al (2022) Cytokine receptors-regulators of antimycobacterial immune response. Int J Mol Sci 23: 1112
Glocker EO et al (2009) Inflammatory bowel disease and mutations affecting the interleukin-10 receptor. New Eng J Med 361: 2033-2045.
Mao H et al (2012) Exome sequencing identifies novel compound heterozygous mutations of IL-10 receptor 1 in neonatal-onset Crohn's disease. Genes Immun 13: 437-442.
Images (1)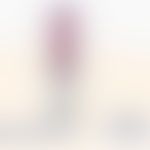 Articlecontent