Synonym(s)
Ammoidin; angelica; Angelica archangelica; Archangel Root; Medicinal angelica; officinal archangel
Definition

This section has been translated automatically.
Angelica archangelica, also called medicinal angelica or true angelica, is a species of plant within the umbelliferae family (Apiaceae). It is widespread in temperate latitudes in the northern hemisphere. It is cultivated in Thuringia, Saxony and northern Bavaria, among other places.
The angelica is a deciduous, biennial to quadrennial plant that flowers only once. It reaches a height of 1.2 to 3 metres. Angelica has a thick rhizome that is turnip-shaped in wild plants. The erect stem is round in the lower part, hollow inside and branched above. The plant's toothed stem leaves are long-stalked, two- to three-pinnate, and often 60 to 90 cm long.
The terminal double corymbose inflorescences contain numerous greenish-white to yellowish flowers with hairy stems. The flowering period is from June to August. The yellow split fruit is 5 to 8 mm long and elliptical in shape.
The dried rhizome and the dried roots (Angelica root - Angelicae radix) are used phytotherapeutically.
Note(s)

This section has been translated automatically.
Angelica archangelica is the parent plant of Angelicae radix of the official preparation from the root of the plant.
Angelica archangelica contains various photosensitizing coumarin derivatives such as: xanthotoxin (ammoidin) and xanthotoxol, the demethylated form of xanthotoxol.
Literature

This section has been translated automatically.
de Oliveira DM et al. (2016)The classical photoactivated drug 8-methoxypsoralen and related compounds are effective without UV light irradiation against glioma cells. Neurochem Int 99:33-41.
Learn DB et al.(2016) Clinical Observations versus Histopathological Findings. Toxicol Pathol 44:545-551.
Roth L et al (1984) Plant toxins- xanthotoxin. In: Roth L et al. (Eds)Poisonous plants, plant allergy. Nikol Verlagsgesellschaft mbH Hamburg p 954.
Images (3)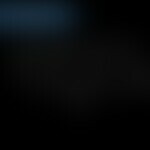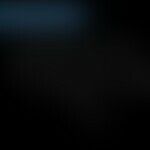 Articlecontent