Biographical details

This section has been translated automatically.
(¤ 1837,  1902) Austrian dermatologist, working in Vienna (until 1871 Moriz Kohn, afterwards named Moriz Kaposi), son-in-law of Ferdinand v. Hebra, whose successor he became. Brilliant teacher and scientist. 1870 First description of the Xeroderma pigmentosum. This was followed by first descriptions of the Syringoma and Pustulosis varioliformis acuta (the name comes from Juliusberg). 1872 First description of the " Kaposi's sarcoma" characterised as "idiopathic multiple pigment sarcoma". Representation of the trichorrhexis nodosa as an entity (see also Joubert, Laurent). 1892 Clinical definition of the clinical picture of Lichen ruber pemphigoides ( Lichen planus pemphigoides). Among his errors was his thesis on the identity of the pathogens of Ulcus molle and Syphilis (Unitas), as well as the denial of the tuberculous origin of Lupus vulgaris. In 1889 Kaposi founded the German Dermatological Society (DDG) together with Filipp Josef Pick, Josef Doutrelepont, Edmund Lesser and Albert Neisser.
Literature

This section has been translated automatically.
Kaposi M (1872) Idiopathic multiple pigment sarcoma of the skin. Arch Dermatol Syph (Berlin) 4: 265-273
Kaposi M (1873) Syphilis of the skin and adjacent mucous membranes. Baumüller, Vienna
Kaposi M (1880) Pathology and therapy of skin diseases in lectures. Urban & Schwarzenberg, Vienna and Leipzig
Incoming links (10)
Doutrelepont, josef
;
Fordyce, john addison
;
Lesser, edmund
;
Neisser, albert
;
Nékám, lajos
;
Neumann, isidor, noble von heilwart
;
Pick, filipp josef
;
Riehl, gustav
;
Xeroderma pigmentosum
;
Zumbusch, leo, knight of
;
Images (2)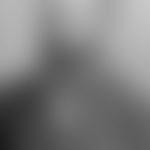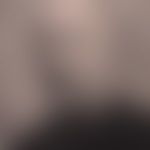 Articlecontent