Biographical details

This section has been translated automatically.
(¤ 1888,  1983) Dermatologist. Oscar Gans was born in Dormagen and studied in Bonn, Freiburg and Berlin. First dermatological training with
Paul Gerson Unna/Hamburg
. Later on he worked as an assistant under
Siegfried Bettmann/Heidelberg
. 1919 Habilitation at the University Dermatology Clinic Heidelberg. 1929 Professor (ret.). 1930 Call to the Dermatology Clinic of the University of Frankfurt/Main, as successor to
Karl Herxheimer
. 1934 dismissed from academic service due to the National Socialist racial laws, he emigrated to India. He was followed in Frankfurt by
Martin Schubert
from Marburg, who was well-loved by the National Socialist regime, but otherwise dermatologically and scientifically insignificant. In 1946 Gans was called to both Frankfurt and Munich. However, he returned to his own chair in Frankfurt in 1949 and was rector of the university in 1953/54. In 1959 Oscar Gans, who had received high honors in Frankfurt, was retired. His successor was his former student
Franz Herrmann
. The scientific focus of his work was, among other things, the histopathology of the skin.
Literature

This section has been translated automatically.
Gans O (1925) Histology of skin diseases with regard to their development and course. Julius Springer, Berlin
Images (1)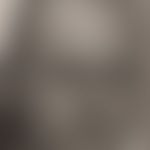 Articlecontent