Synonym(s)
Black powder blasting; Powder blasting; Traumatic Tattoos
Definition

This section has been translated automatically.
Penetration of dirt and dust particles into the skin, especially in car, bicycle and motorcycle accidents. Special forms are the coal dust tattoo, in which coal particles penetrate through the skin, especially in miners, and the powder tattoo (black powder tattoo), in which powder is injected after bullet wounds or by exploding fireworks (typical New Year's Eve accident).
Therapy

This section has been translated automatically.
Immediate removal of the foreign body cavities. Before therapy, x-rays of the soft tissues to identify the location of metal splinters. Local disinfection with the spray method. Treatment under local, spinal or general anaesthesia, depending on the extent and location of the skin changes. Removal of larger particles lying superficially in the skin using splinter tweezers. Removal of powder particles by prolonged brushing with metal or hard nylon brushes until superficial excoriation. Covering with gauze wound dressings (e.g. Braunovidon gauze).
Remaining particles can be successfully treated with the Q-switched Nd:Yag laser (1064nm) or the Q-switched ruby laser (694nm).
Literature

This section has been translated automatically.
Graudenz K et al (2003) Pigmented spread after decorative and traumatic tattoos. Removal by Q-switched lasers. dermatologist 54: 756-759
Jacob CI (2002) Tattoo-associated dermatoses: a case report and review of the literature. Dermatol Surge 28: 962-965
Mafong EA et al (2003) Surgical pearl: Removal of cosmetic lip-liner tattoo with the pulsed carbon dioxide laser. J Am Acad Dermatol 48: 271-272
Shah G et al (2002) Treatment of an amalgam tattoo with a Q-switched alexandrite (755 nm) laser. Dermatol Surge 28: 1180-1181
Ulrich J et al (1994) Wound coverage with a hydrocolloid dressing after dermabrasion of tattoos 42: 44-55
Werner S et al (1999) Removal of tattoos with the Q-switched ruby laser and the Q-switched Nd: YAG laser. dermatologist 50: 174-180
Disclaimer
Please ask your physician for a reliable diagnosis. This website is only meant as a reference.
Images (4)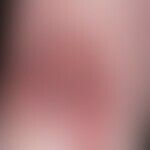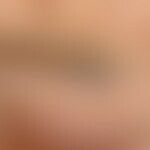 Articlecontent