Synonym(s)
a-(4,8-dimethyl-2-hydroxy-cyclodecadien-(3,7)-yl)acrylic acid; CAS No: 553-21-9; Costunolide
Definition

This section has been translated automatically.
Costunolid a sesquiterpenlactone is a component of costus oil (root oil of Saussurea lappa L.) and laurel oil (extract of Laurus nobilis L. the laurel) as well as various other plants. Costunolid is a component of the sesquiterpenlactone mix for epicutaneous testing.
UsesCostunolide is
only of significance because of its sensitizing effect. The pure substance is not used as a fragrance. Costunolid is essentially responsible for the allergenic effect of costus root oil, but also of laurel oil! A perfume allergy is often due to the presence of such costunolide-containing essential oils. Costus root oil also contains dehydrocostus lactone, which engraves the allergenic effect of costunolide.

Literature

This section has been translated automatically.
Hausen BM (1988) Allergy plants - plant allergens - Handbook and atlas of allergy-inducing wild and cultivated plants. ecomed publishing company, Landsberg
Paulsen E (2016) Systemic allergic dermatitis caused by sesquiterpene lactones. Contact dermatitis doi: 10.1111/cod.12671.
Kanerva L et al (2001) Patch test sensitization to Compositae mix, sesquiterpene-lactone mix, Compositae extracts, laurel leaf, chlorophorin, Mansonone A, and dimethoxydalbergione. On J Contact Dermat 12:18-24.
Images (1)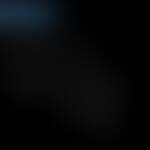 Articlecontent