Definition

This section has been translated automatically.
Familial Rosai-Dorfman disease, also known as Faisalabad histiocytosis (FHC/MIM 602782) is classified as an autosomal recessively inherited form of histiocytosis that has large overlaps with Rosai-Dorfman disease (RDD).
Etiopathogenesis

This section has been translated automatically.
Mutations in the SLC29A3 gene, which encodes a nucleoside transporter, underlie the familial form of the disease (Morgan NV et al. (2010). Mutational analysis of candidate genes identified biallelic germline mutations in SLC29A3 in the FHC family and in two families with familial RDD (Morgan NV et al. 2010). SLC29A3 encodes an intracellular equilibrative nucleoside transporter (hENT3) with affinity for adenosine.
Furthermore, germline mutations in SLC29A3 have also been described in two rare autosomal recessive disorders with overlapping phenotypes:
H syndrome (MIM 612391), characterized by cutaneous hyperpigmentation and hypertrichosis, hepatomegaly, cardiac abnormalities, hearing loss, and hypogonadism (Elbarbary NS et al. 2013)
and
PHID syndrome (pigmented hypertrichosis with insulin-dependent diabetes mellitus).
You might also be interested in
Clinical features

This section has been translated automatically.
Rosai-Dorfman disease is a rare histiocytic disorder that most commonly presents as bilateral cervical lymphadenopathy in children and young adults. It occurs quite predominantly sporadically, and in very rare cases, familial occurrence has been demonstrated. In a significant proportion of patients, the disease occurs extranodally. It was classified as part of the "R group" of histiocytoses by the Histiocyte Society in 2016. Cutaneous Rosai-Dorfman disease is considered a distinct disease entity that falls into the "C group" of histiocytoses according to this classification system (Bruce-Brand C et al. 2020).
Literature

This section has been translated automatically.
Bruce-Brand C et al (2020) Rosai-Dorfman disease: an overview. J Clin Pathol 73:697-705.
Chouk H et al. (2021) Phenotypic intrafamilial variability including H syndrome and Rosai-Dorfman disease associated with the same c.1088G > A mutation in the SLC29A3 gene. Hum Genomics 15: 63.
Destombes PPL (1965) Adenitis with lipid overload in infants and young adults, four observations in the Antilles and Mali. Bulletin de La Société de Pathologie Exotique, 58: 1160-1171.
Elbarbary NS et al (2013) An Egyptian family with H syndrome due to a novel mutation in SLC29A3 illustrating overlapping features with pigmented hypertrichotic dermatosis with insulin-dependent diabetes and Faisalabad histiocytosis. Pediatr Diabetes 14:466-472.
Morgan NV et al (2010) Mutations in SLC29A3, encoding an equilibrative nucleoside transporter ENT3, cause a familial histiocytosis syndrome (Faisalabad histiocytosis) and familial Rosai-Dorfman disease. PLoS Genet 6: e1000833.
Rosai J, Dorfman RF (1969) Sinus histiocytis with massive lymphadenopathy. A newly recognized benign clinicopathological entity. Archives of Pathology (Chicago) 87: 63-70.
Rosai J, Dorfman RF (1974) Sinus histiocytosis with massive lymphadenopathy. a pseudolymphomatous benign disorder. Analysis of 34 cases. Cancer 30: 1174-1188
Rossbach HC et al (2006) Faisalabad histiocytosis mimics Rosai-Dorfman disease: brothers with lymphadenopathy, intrauterine fractures, short stature, and sensorineural deafness. Pediatr Blood Cancer 47:629-632.
Disclaimer
Please ask your physician for a reliable diagnosis. This website is only meant as a reference.
Images (3)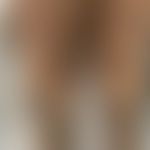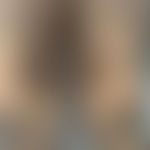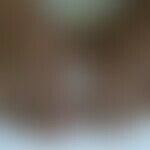 Articlecontent