Definition

This section has been translated automatically.
Development from the tuberous syphilid in stage III of syphilis by central regression and peripheral progression of the foci with formation of serpentine and also large anular figurations. Disease patterns as shown here are no longer encountered in today's time of antibiotics! The historical illustration should show the clinical picture in its full expression.
Localization

This section has been translated automatically.
Mainly face, capillitium, but also on the extremities and trunk.
Case report(s)

This section has been translated automatically.
The 44-year-old patient had been observing the slow and completely painless development and growth of red, initially surface-smooth and later centrally crusted plaques on the trunk for some time. Otherwise, the patient felt well. Pre-existing conditions were not remembered.
Serological diagnosis revealed a syphilis infection requiring treatment (TPHA titer 1:81920; VDRL titer 1:16; positive Treponema pallidum immunoblot: IgM Tp47 and TP17) at an unknown time of infection. At the same time a previously unknown HIV infection was detected.
After exclusion of neurosyphilis, a guideline-compliant three times treatment with benzylpenicillin-benzathine intramuscularly was performed. This included healing of the syphilitic skin symptoms with a decrease in titer.
Disclaimer
Please ask your physician for a reliable diagnosis. This website is only meant as a reference.
Images (2)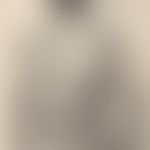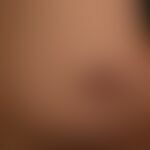 Articlecontent