Definition

This section has been translated automatically.
The term "papilloma" is not clearly defined in dermatological terminology. This term is used to describe a benign, usually reactive, wart-like growth that protrudes above the skin level, but also a spontaneously developing new formation of the skin or mucous membrane, which is covered by a mostly hyperplastic epithelium. Papillomas often develop as a stimulus-response to infectious, chemical or mechanical noxae. An example of this are the papillomas of the oral mucosa, which can occur after bite injuries (see also mucous granuloma below). The term papilloma is sometimes used synonymously with acanthoma.
Disclaimer
Please ask your physician for a reliable diagnosis. This website is only meant as a reference.
Images (2)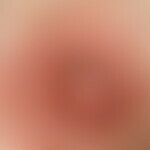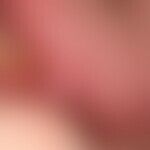 Articlecontent