Synonym(s)
Myocutaneous insular lobe
Definition

This section has been translated automatically.
Skin flap plastic surgery with a stem of subcutaneous fatty tissue with vascular plexus and muscle fibres. The myocutaneous perforators in the stem of the flap improve healing. This flap plasty is mainly used to cover defects of the nose.
Indication

This section has been translated automatically.
Areas of application: For covering defects on the nose and perioral.
Advantages: Flap with good blood circulation, suitable for covering deeper-reaching defects.
Disadvantages: Tendency to pincushion formation, advanced dermatosurgical skills required.
Implementation

This section has been translated automatically.
Planning should take into account that similar sebaceous gland-rich skin is used to cover the defect as the removed skin.
In the case of rounded sliding flaps, the flap should be the same size or minimally smaller than the defect. Even if the flap is designed as a V-Y flapplasty, the portion of the flap close to the defect must correspond to the size of the defect and should only taper further distally from the defect.
The flap is incised through the dermis and through the upper subcutaneous fat tissue.
A myocutaneous pedicle is dissected laterally or below the flap.
At the nose, the transversus nasalis muscle is integrated into the flap pedicle.
The flap slides along the pedicle into the defect and is fixed there with subcutaneous and cutaneous sutures. The lifting defect can almost always be closed primarily.
Cushion formation can be minimized with the following steps:
Planning the flap no larger than the defect.
Extensive undermining of all sides of the primary defect.
Generous use of subcutaneous sutures
Thinning of the flap around the pedicle
Note(s)

This section has been translated automatically.
Francis James Rybka was the first to describe this opeative technique in 1983.
Images (3)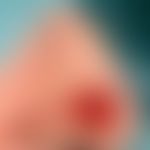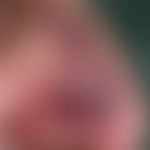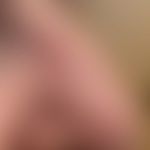 Articlecontent