Synonym(s)
Bacterides; Microbide; Microbides; Mycid reaction
Definition

This section has been translated automatically.
Increasingly rarely used, vaguely defined term for an "allergic or toxic systemic reaction" of the organism to microbial proteins released in the course of infections by bacteria, fungi or viruses. S.a. tuberculid, s.a. mycid, s.a. candidamycid.
Disclaimer
Please ask your physician for a reliable diagnosis. This website is only meant as a reference.
Images (1)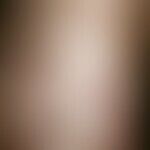 Articlecontent