Synonym(s)
1,8-octanedicarboxylic acid; CAS number: 111-20-6; Decanedioic acid; Ipomic acid; sebacinic acid; Sebacylic acid
Definition

This section has been translated automatically.
Sebacic acid, also known as decanedioic acid or sebacic acid, is a saturated dicarboxylic acid. Its salts and esters are called sebacates.
The diesters with 2-ethylhexanol and 1-butanol are used as plasticizers for plastics; they are also used in cosmetics (e.g. diethylhexyl sebacate).
Images (1)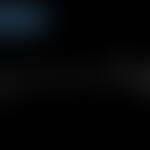 Articlecontent