Definition

This section has been translated automatically.
Boswellic acids are organic acids consisting of a pentacyclic triterpene, a carboxyl group and at least one additional functional group. They are produced by plants of the genus Boswellia (see below frankincense). Like many other terpenes, boswellic acids appear in the resin of the respective plant. They make up about 30 % of the resin of Boswellia serrata.
Ingredients

This section has been translated automatically.
The boswellic acids alpha-boswellic acid and beta-boswellic acid (KBA), molecular formula: C30H48O3, both have an additional hydroxyl group. They differ only in their triterpene structure. Acetyl-alpha-boswellic acid and acetyl-beta-boswellic acid (AKBA), C32H50O4, replace the hydroxyl group by an acetyl group.Further boswellic acids are the keto-boswellic acids and their acetyl counterparts.
You might also be interested in
Effects

This section has been translated automatically.
Acetyl-11-keto-β-boswellic acid (AKBA), a member of the B. serrata gum resin extract (BSE) family selectively inhibits 5-lipoxygenase. Furthermore, also topoisomerase I and NF-κB signaling. AKBA and its analogues may be useful in place of non-steroidal anti-inflammatory drugs (NSAID) to attenuate inflammatory responses. Their anti-inflammatory effect is based on inhibition of leukotriene synthesis by inhibiting the activity of the enzyme 5-lipoxygenase (Ammon HP (1993).
In a small double-blind study, a BA formulation (control: placebo formulation) was used with good success in psoriasis (Togni S et al. 2014).
Boswellic acids have also been reported to reduce symptoms of asthma; a small placebo-controlled study in 1998 with boswellia extract for the treatment of asthma showed good results (Gupta I 1998)
Furthermore, beta-boswellic acid, keto-beta-boswellic acid and acetyl-keto-beta-boswellic acid (AKBA) have been used with regard to their effects on brain and colon tumours and leukaemia cells.
Clinical studies have investigated the efficacy of boswellic acids in the treatment of ulcerative colitis; however, a study on chemically induced colitis in mouse models showed little efficacy (Ammon H P 2002).
Note(s)

This section has been translated automatically.
While boswellic acids are a major component of the resin, steam or water distilled frankincense essential oil does not contain boswellic acids as these components are non-volatile and too large to pass over during steam distillation (the essential oil consists mainly of the much lighter monoterpene and sesquiterpene molecules with small amounts of diterpenoid components representing the upper limit in terms of molecular weight).
Boswellia extracts are sold in tablet, capsule, and tincture forms, but no dosing guidelines have been developed. The risk of hepatotoxicity from boswellia administration has not been studied. Boswellia is used in the form of standardized ready-to-use medicinal products with a minimum of 400 mg of Indian frankincense dry extract in the single dose and a constant minimum content of boswellic acids (minimum 10 mg KBA =11-ketao-beta-boswellic acid) and 10 mg AKBA= acetyl-11-keto-β-boswellic acid).
Literature

This section has been translated automatically.
Ammon HP (1993) Mechanism of anti-inflammatory actions of curcumine and boswellic acids. Journal of Ethnopharmacology 38: 113-119.
Ammon H P (2002). Boswellic acids (constituents of frankincense) as effective principles for the treatment of chronic inflammatory diseases. Wiener Medizinische Wochenschrift 152: 373-378.
Gupta I (1998) Effects of Boswellia serrata gum resin in patients with bronchial asthma: results of a double-blind, placebo-controlled, 6-week clinical study. Eur J Med Res 3: 511-414.

Togni S et al. (2014) A cosmeceutical formulation based on boswellic acids for the treatment of erythematous eczema and psoriasis. Clin Cosmet Investig Dermatol 7:321-327.

Verghese J (1987) A Fresh Look at the Constituents of Indian Olibanum Oil. Flav Fragr J. 2: 99-102.
Images (2)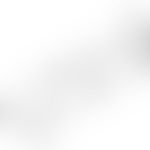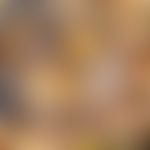 Articlecontent