Synonym(s)
Anti-ds-DNA antibodies; DNA antibodies; DNA antibody; Double-stranded DNA antibodies; dsDNA; dsDNA antibody; dsDNS
Definition

This section has been translated automatically.
IgG antibodies against double-stranded (ds)DNA. Autoantibodies with specificity for double-stranded DNA belong to the group of ANAs and differ according to their reactivities:
dsDNA antibodies which have reactivity with both native double-stranded DNA (ds-DNA) and denatured single-stranded DNA.
dsDNA antibodies which react exclusively to double-stranded DNA (these autoantibodies are rare and recognise certain conformational epitopes in the deoxyribose phosphate chain).
General information

This section has been translated automatically.
The determination of ds-DNA antibodies is usually performed to confirm the diagnosis of positive screening for ANA. It is of great relevance for the diagnosis and differential diagnosis of collagenosis. In healthy normal persons dsDNA antibodies are not detectable! However, they are considered to be highly specific markers for systemic lupus erythematosus (SLE) and are one of the diagnosis-formulating criteria for SLE (ACR criteria: > 90% of sera from patients with active SLE contain dsDNA antibodies).
There is a clear association between anti-dsDNA titre and disease activity, particularly with regard to kidney involvement (immune complex nephritis). In this respect, titer progression measurements of dsDNA antibodies are suitable for monitoring the clinical course of an SLE patient.
In other autoimmune diseases such as rheumatoid arthritis and systemic scleroderma, among others, dsDNA antibodies can be detected with low frequency and low titers.
Note(s)

This section has been translated automatically.
The enzyme immunoassays for double-stranded DNA antibodies can detect both high-avidity and low-avidity dsDNA antibodies. Therefore, although the sensitivity of the determinations is usually high, the specificity for the diagnosis of systemic lupus erythematosus (SLE) is low. False negative results can result because double-stranded DNA antibodies can bind to circulating immune complexes.
Serum is the test material; strong lipaemia or strong haemolysis or contamination can influence the result!
Reference range: For adults the following applies: orienting: negative: < 10 IU/ml; borderline: 10-15 IU/ml; positive: >15 IU/ml
Images (1)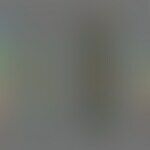 Articlecontent