Biographical details

This section has been translated automatically.
(¤ 1900, † 1970) Dermatologist. Bohnstedt was born in Petersburg. Completed his medical internship in Dresden. Doctorate there. Dermatological training in Marburg and Munich (1928-1935), in Munich under
Leopold Ritter von Zumbusch
. In 1935 Bohnstedt had to leave the Munich University Dermatology Clinic for political reasons and practised as a specialist in Dresden and later in Berlin. In 1948 he temporarily took over the management of the University Dermatology Clinic in Marburg. 1949 appointment to the University of Gießen, as successor to
Walter Robert Schultze
. Bohnstedt managed the clinic from 1949 to 1969. After his appointment as full professor of dermatology in Giessen, he rebuilt the Dermatology Clinic and created new departments for dermatological X-ray therapy, andrology and histopathology. Bohnstedt was particularly interested in the relationships between skin diseases and disorders of internal organs.
Images (1)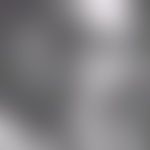 Articlecontent